If you're looking to land a new job, then this post is for you. Going for a new job can be very scary, but it's something that most people look to do at one time or another. The points below will help you if you're thinking of going for something new soon.
Practice Your Interview Skills
Once you've got through to the interview stage, your work has just begun. You need to be the kind of person that this organization is looking to hire. The best way you can do this is to practice your interview skills with somebody you trust. Both of you should take it seriously, and you should get them to ask you questions that you aren't expecting. This could give you an advantage.
If you want a role doing something in a completely different industry, you may need to work on your hard skills. You might need some certificates and qualifications to ensure you are ready to work in that chosen field or industry. This can take some time, but remember, there's no one correct route for everybody. There will be a suitable route for you!
As well as the hard skills, don't underestimate how important it is to practice the soft skills. Soft skills are equally as important and can make you a more likeable person. The infographic below has a list of soft skills to give you an idea of what to focus on!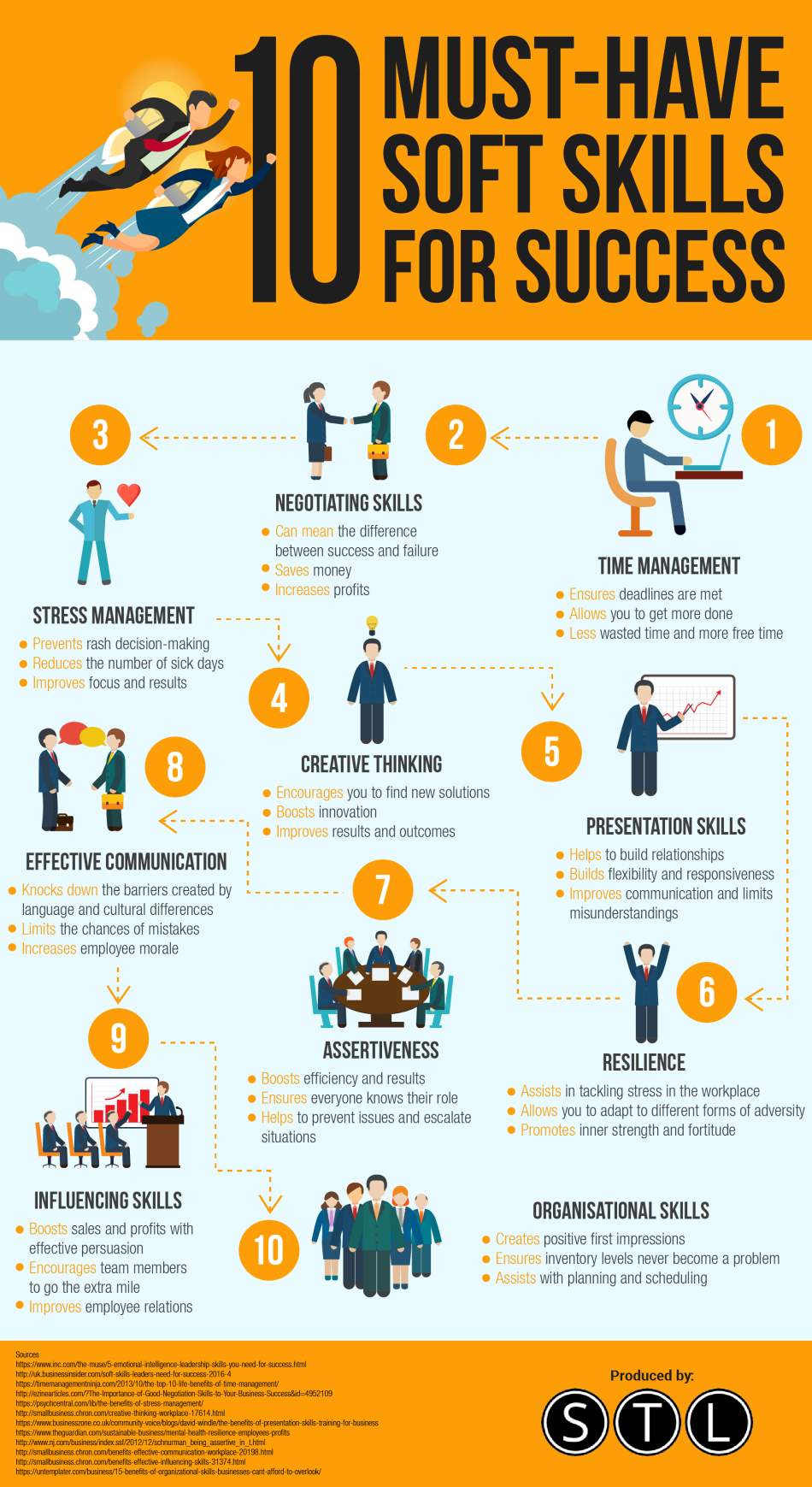 credit to
STL